Features:
1.Built ahigh capacity rated 2200MAH maintenance-free lead-acid battery(based on customer needs change) in the rechargeable led emergency light as power.
2.Energy saving,high power,long life LED bulbs can be used more than 50,000 hours,directly a range of more than 150 meters.
3.30pcs or 40pcs SMD LED lamp beads for lighting,.
4.Shell adopt a new ABS material,good finish,high brightness.
5.E26 or E27 base directly using.
6.Charging time:3~4 hours(First charging 8~9hrs),discharge time:6-7hours.Color can be customized according to customer
demand.
7.Offer colorful plastic bukect box to pack.
8.Portability,and use simply.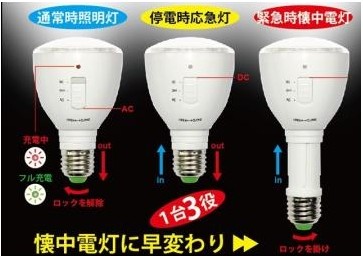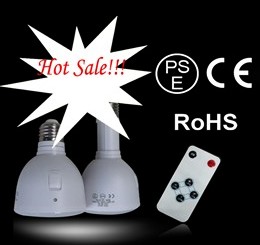 Dimension: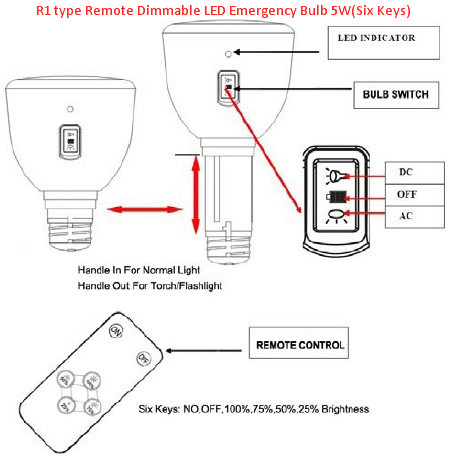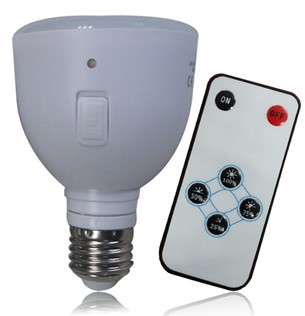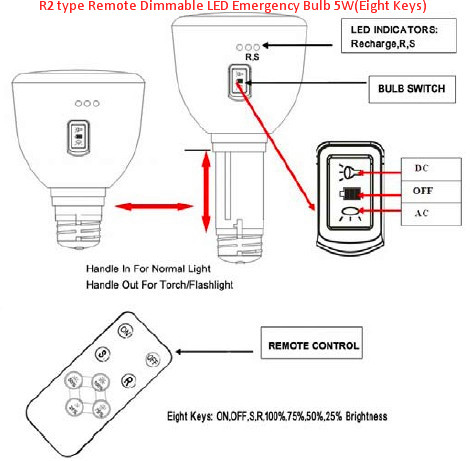 Technical Specifications(5W R2 type):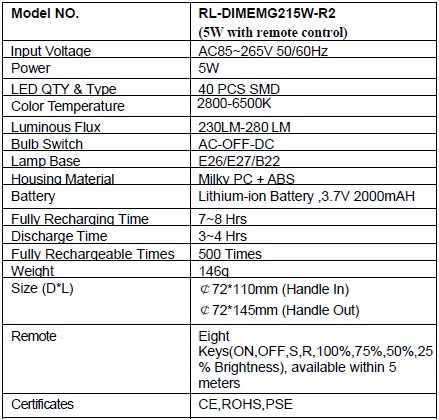 Illumination Characteristics: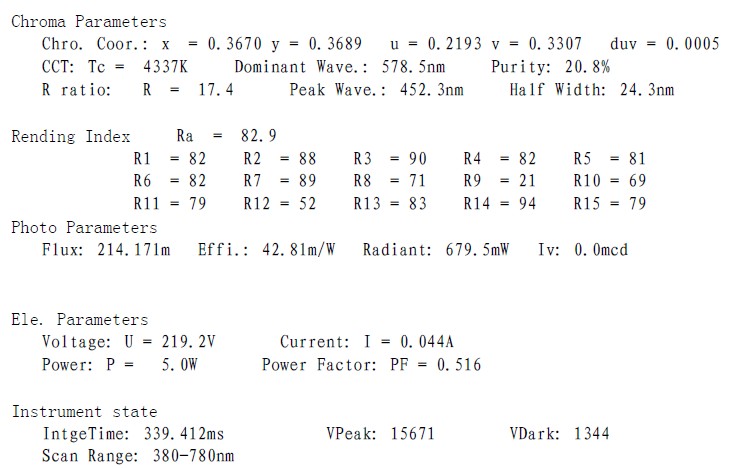 Pacakge: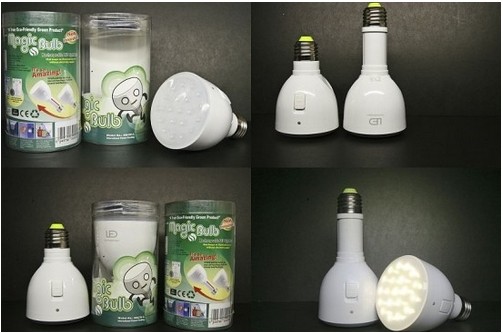 Application:
1.Living room, bedroom,kitchen, washroom;
2.School, university, hospital,hotel;
3.Conference,meeting room, show room,showcase;
4.Commercial complexes;
5.Factory,plant,warehouse,office;
6.Supermarket,department store.