Features:
1. Direct LED replacement for 18W/ 24W/ 36W/ 40W/ 55W;
2. high lumen Epistar LED chip;
3. 360° wide view angle;
4. High Ra-Color Rendering Index > 80Ra;
5. Own designed internal isolated driver is more safer for installation and lighting;
6. Variety Length with Variety Power for option, 10W~22W;
7. 3 years warranty and over 36,000 hours life span
Dimensions: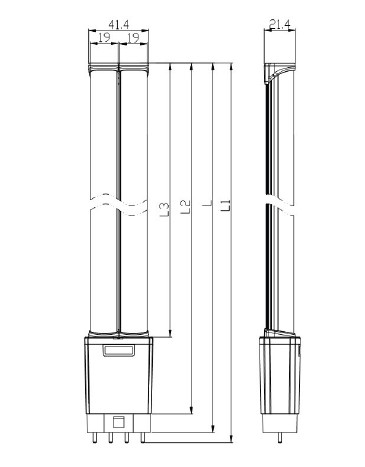 Two Beam Angle for Selection:



Electrical Parameter:



Product Parameter:


1>12W PL-L Lamp Illuminance and Distribution Curve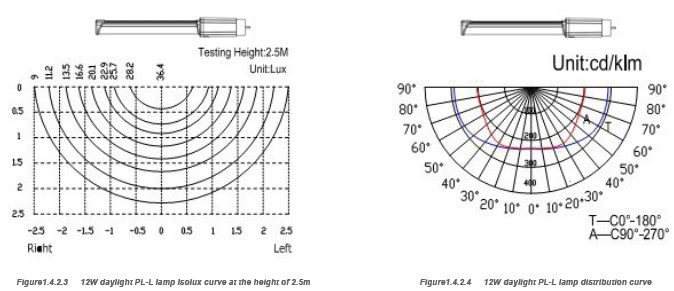 2> 20W PL-L Lamp Illuminance and Distribution Curve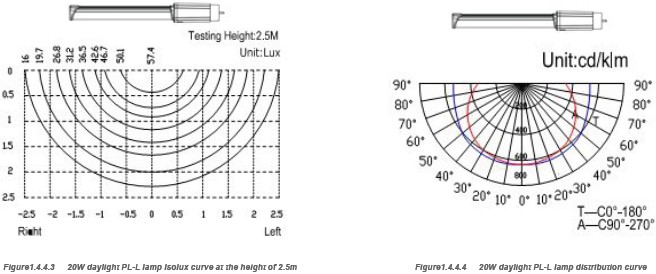 Wiring Diagram:
Remove the traditional ballast ( for both electronic & magnetic ballast ) before install the PL-L lamp. Connecting wires as below:



Attention:
1. Please maintain normal voltage required
2. The outside temperature, when it is working, should be maintained between -20℃ and 60℃
3. Storage temperature should be maintained at -40 to +85℃
4. Please do not use in the moist or corrosive environment.
5. Please use it according to the instruction and avoid electric shock. Laypeople do not mount or take down.
6. LED PL-L lamp and all of its components must not be subjected to mechanical stress.
7. The complete installation must be done by an electrical expert who is familiar with the valid directives.
8. If any doubt about the installation or use of this product, consult a competent electrician
9. Don't use it if aluminum of the PL-L lamp has any damage or distortion. Otherwise the product or the installation
might not be sufficiently safe!
10. Switch off power of the mains supply or respectively of the connection lead before doing any works.
11. Assembly must not damage or destroy conducting paths.
12. Make sure that the product is mounted on a stable, even and tilt-fixed background
13. Keep away from direct sunshine and high temperature
14. Indoor use only
Application:
LED PL-L lamps are extensively applied in situations where traditional fluorescent lamps would normally be used.It can be used in almost all kinds of circumstances that need light, such as factories, hotels, stores, offices, and so on.