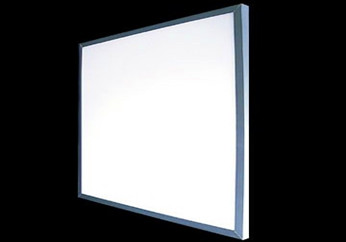 1. adopt imported brand LEDs,no UV,IR or other radiation,no hazardous metal.
2. no poisonous materials to human body or environment.
3. low power comsuption,long life span,good color rendering index.
4. global standard bases,can directly replace the traditional incandescent lights.
5. widely used in household,stores,markets,malls,offices etc.
Feature:
LED type:3528 SMD,5050 SMD LEDs are available
Material: white or satin aluminum & PMMA;power supply & installation accessories included
Thickness:14mm
Size: 300X300 x 14mm
Color: Single color,RGB; (various colors available)
Input Voltage:AC100V~AC240V available
Power: Available 20W (3528 SMD LEDs led panel light ) and 15W(5050 Tri-Color SMD LEDs led light panel)
LED Q'ty:174pcs 3528SMD type and 78pcs 5050SMD available
Flux:800-950lm
Color temperature: 2700K-7000K( Optional, according to your requirement )
Working Temperature: -20 - +50℃
Storage Temperature: -30 - +60℃
Lifetime: ≥50,000h
Beam angle: 120°
UL,FCC TUVGS,CE,PSE,RoHS approved,with 3-year warranty
Installation: Suspending,Ceiling Recessed and Mounted types are available.
※Other size: 200X200x14mm;300X600x14mm;600X600x14mm;300X1200x14mm;600x1200x14mm;
150X600x14mm;150X1200x14m;200X600x14m;200X1200x14m all are available
※Certificate: UL,FCC TUVGS,CE,PSE,RoHS approved,with 3-year warranty
Dimension Drawing: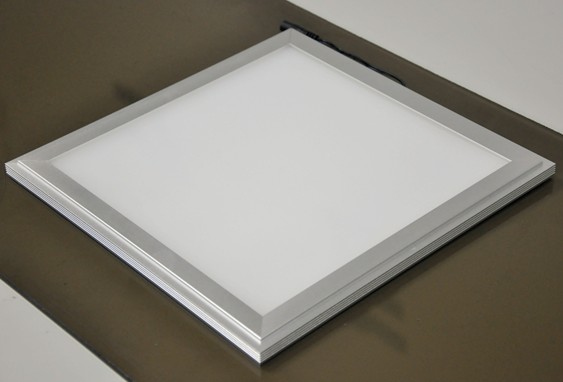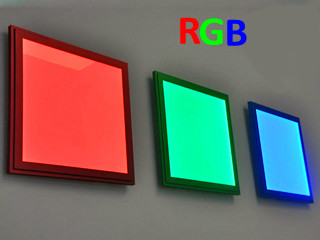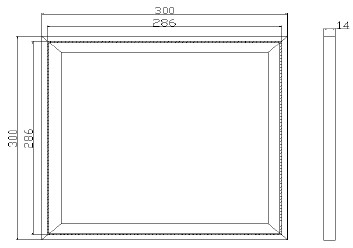 Note:1. The above unit is mm.2. The tolerance of each dimension is ±1mm.



Parameter: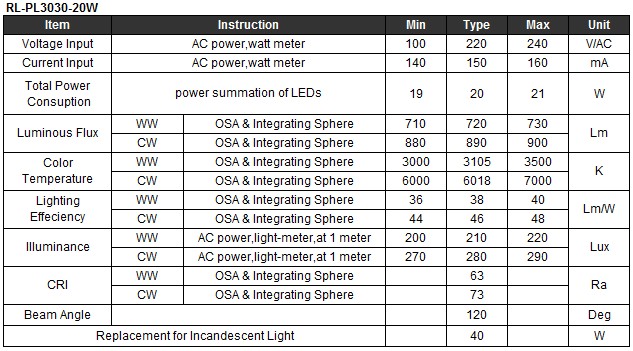 Distribution Curve: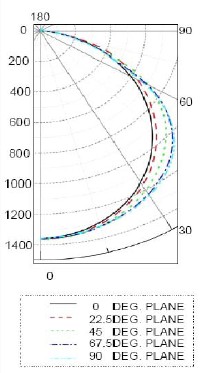 Illumination Intensity Chart: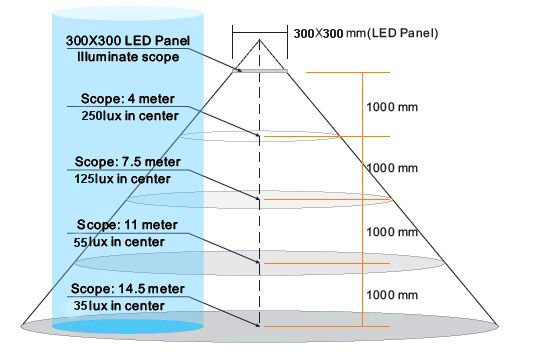 LED decay parameter: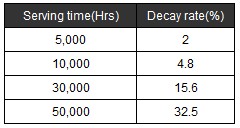 Installation:
This product is simple and convenient installation.The client may be more reasonable application of the product to fit the scenic spot,follow are three types installation ways for opition.

A:Suspending Installation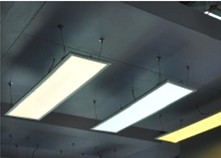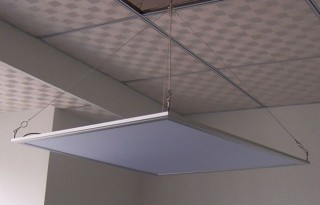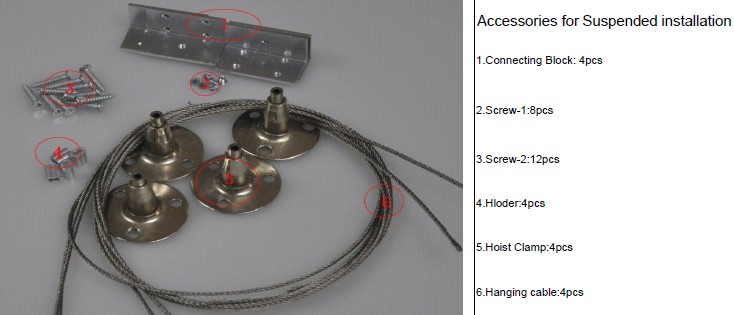 Step1: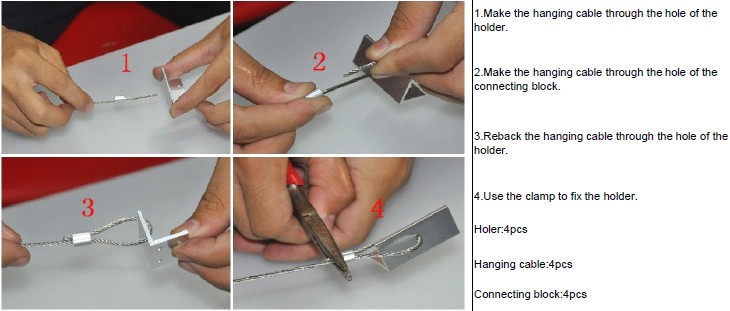 Step2:



Step3: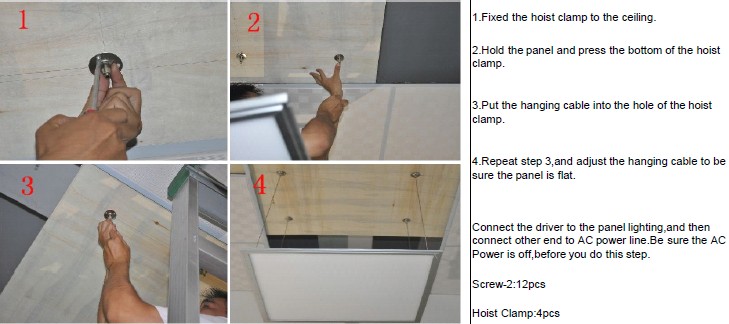 B:Ceiling Recessed Installation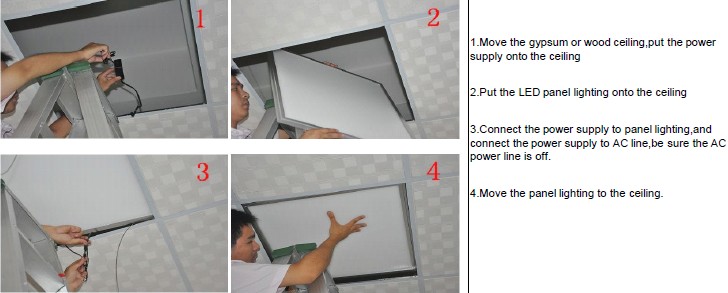 C:Mounted Installation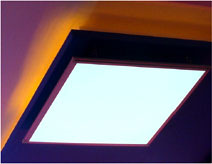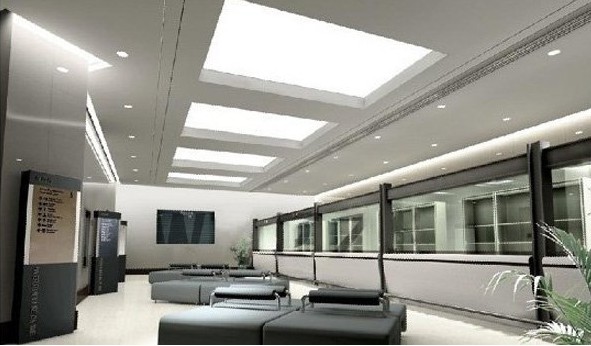 Solution1:


lution Solution1: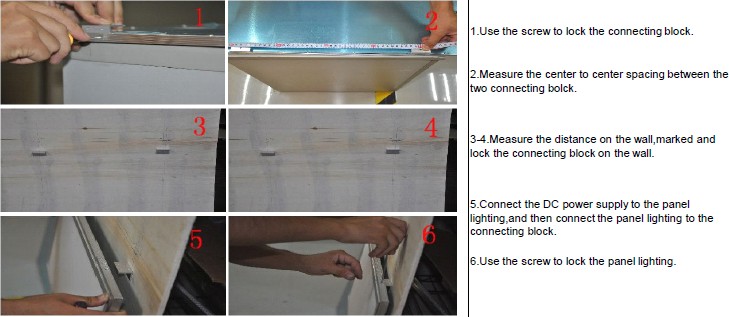 Cautions:
1. This product should be installed by trained electricians.
2. Pleas make sure the transformer and the panel light disconnect with the AC power line.
3. When connecting the wiring cables to the luminaries, the brown (or black) wire is the Live wire, connect it with the terminal marked "L". The blue wire is Naughty wire, connect it with the terminal marked "N".
4. Use only the LED driver included, and do not connect the LED panel light to other loads.
5. Please don't disassemble the LED panel light or the power supply or the drive system to avoid any danger to user or problems to the LED panel light.
6. If there is unauthorized disassembly and maintenance, then the LED panel light and the transformer and the drive system will be out of warranty.
Application:


1.Commercial lighting, environmentally friendly lighting, warehouse , supermarket and home illumination. 2.IT, call centers, shopping malls and Exhibition Hall, art gallery, the hospital hotel and other public places. 3.Exhibition Hall, art galleries, museums, offices, reading-room, corridor, staircase lighting,such as contour range